Anne of Green Gables on tomorrow #SheQuotes #quote #mistakes #hope #tomorrow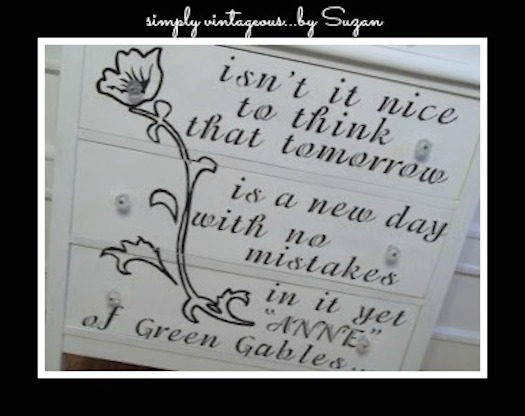 I love the promise of this quote.
I also love the creative ideas to be found on my "diabolical" friend Suzan's blog Simply Vintageous.
And here's a link to Lucy Maud Montgomery the prolific author of Anne of Green Gables.
Susan Macaulay created and curates SheQuotes, My Alzheimer's Story,  Amazing Women Rock, AmazingSusan.com, and Succeed With Susan. She is a feminist, global citizen, lifelong learner and the author of Everyday Feminine Wisdom and soon-to-be-published "the dogs' breakfast."
0