#SheQuotes WHO on #VAW and gender inequality #Quotes #VAW #feminism
#SheQuotes WHO on #VAW and gender inequality #Quotes #VAW #feminism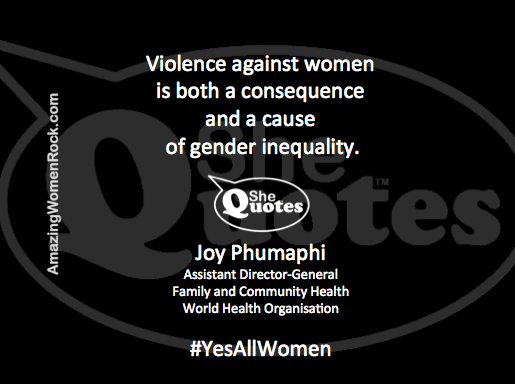 The worldwide epidemic of violence against women must stop.
WHO Multi-country Study on Women's Health and Domestic Violence against Women
10 Chilling Violence Against Women in #Canada Statistics
Susan Macaulay is the creator and curator of She Quotes.  Susan also created and curates Amazing Women Rock and My Alzheimer's Story. AND she goes a little crazy and blogs about random stuff here.
change, equality, feminism, Gender equality, goals, health, success, violence, violence against women, women, Women's rights