Alice Paul on running the world #SheQuotes #Quote #feminism #women #pioneers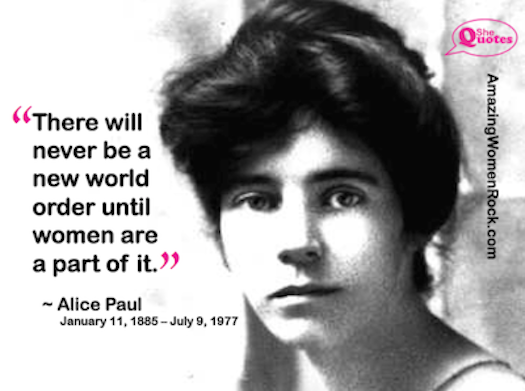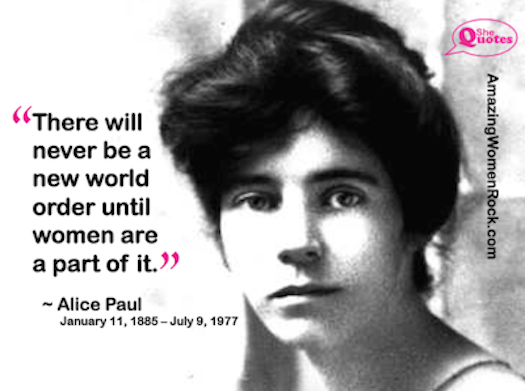 Alice Paul was one 33 American women suffragists jailed in November 1917 for "obstructing sidewalk traffic" while picketing for the right to vote. Some of the women, including Paul, were beaten and force fed by prison guards.
More about their ordeal here.
More quotes on feminism.
A whole whack more feminism-related links.
0