#SheQuotes best 10 words to build self esteem.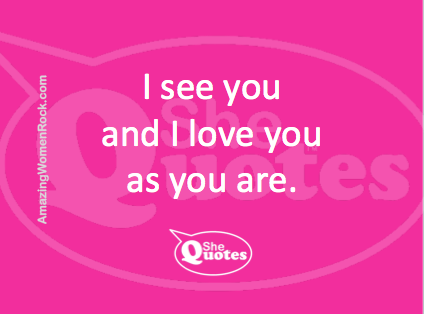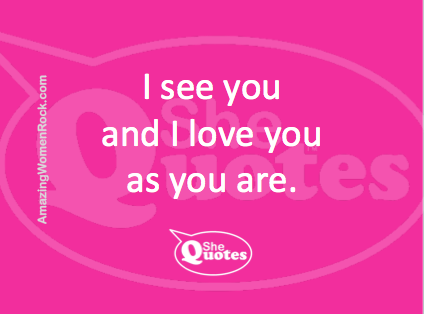 I see you. I understand you. I have been in your shoes. My heart is with you.
These are the words that create bonds between us, develop self-esteem and empower us to be our best selves.
I see amazing women. What do YOU see?
7 Good Reasons to Leave Bad Love Relationships
Invisible Women: Where Is Half The World's Population?
If I Had My Child to Raise Over
7 Powerful Secrets For Parenting Girls
10 Top Tips for Living in Love
7 Doorways to Love & How To Open Yours!
30 Relationship Tips For Women Who Love Men
21 Definitions of What Love Is
8 Signs to Know When It's Time to Break-up
0