Robin Adair on abundance #SheQuotes #Quote #joy #abundance #wealth
Robin Adair on abundance #SheQuotes #Quote #joy #abundance #wealth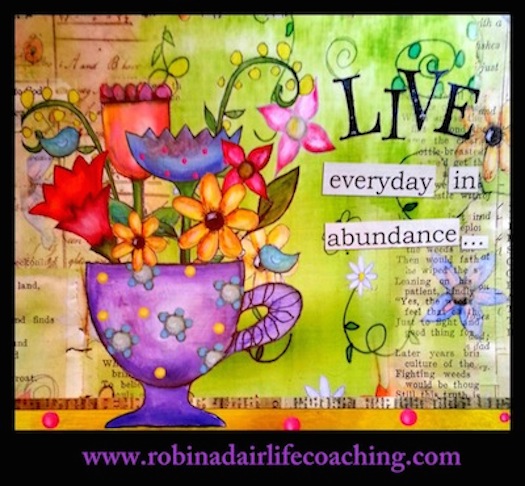 My friend Robin, whom I've never met in person, has been one of my staunchest supporters, most vocal cheerleaders and greatest fans for several years.
She practices what she preaches, lives in love and abundance and is one of those people you just wish you could be around all the time. The purple cup full of colourful flowers in this poster reminds me of her spirit.
Thanks Robin for being so abundantly you!
Susan Macaulay created and curates SheQuotes, My Alzheimer's Story,  Amazing Women Rock, AmazingSusan.com, and Succeed With Susan. She is a feminist, global citizen, lifelong learner and the author of Everyday Feminine Wisdom and soon-to-be-published "the dogs' breakfast."
abundance, attitude, coaching, goals, happiness, health, inspiration, joy, life, potential, Robin Adair, success, Values