Margaret Thatcher on power #SheQuotes #Quote #power
Margaret Thatcher on power #SheQuotes #Quote #power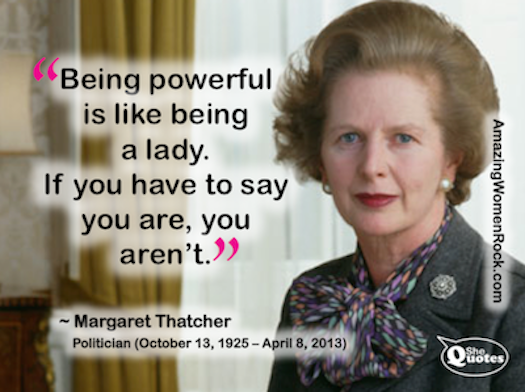 She was love and admired, hated and reviled in equal measure.
Every time I post something about "Maggie" on the Amazing Women Rock Facebook page I generate a torrent of comments and controversy, just as she did when she was alive.
She was a force to be reckoned with, that's for sure.
Margaret Thatcher (First Female British PM)
attitude, confidence, courage, determination, equal opportunity, feminism, Gender, Gender equality, government, greatness, potential, self esteem, success