#SheQuotes Marilyn Monroe on #sex and #nature #Quote
Marilyn Monroe on sex and nature.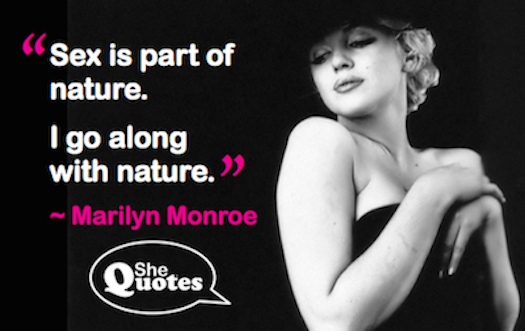 Marilyn Monroe (Actress/Singer/Model) ( including the video of her singing happy birthday to JFK)
10 Marilyn Monroe #SheQuotes #Quotes #sex #self #esteem #fame
Susan Macaulay is the creator and curator of She Quotes, Amazing Women Rock and My Alzheimer's Story. She also blogs about other random stuff here.
actresses, beauty, courage, life, Marilyn Monroe, sex, success