You can do anything good. Yeah, yeah, yeah. ~ #SheQuotes #Quotes #freedom #power #control #feminism #success #goals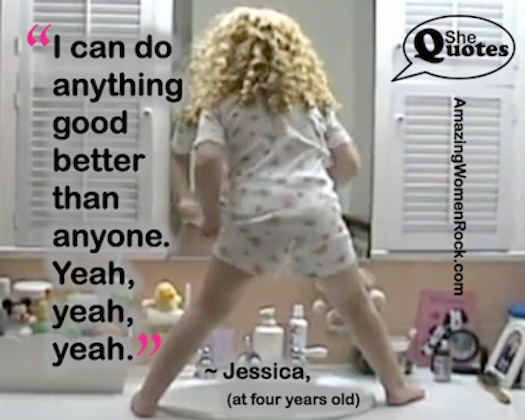 I never get sick of this #1 Way To Do Positive Affirmations:

More quotes on rules
The Women Who Broke All The Rules
Be A Queen: Own Your Power And Glory
Invisible Women: Where Is Half The World's Population?
7 Powerful Secrets For Parenting Girls
SHERYL SANDBERG ON WHY WE HAVE TOO FEW WOMEN LEADERS
7 WAYS TO WAKE UP & REALIZE YOUR DREAMS
WHAT REAL WOMEN DO YOU LOOK UP TO?
RUN LIKE A WOLF TOWARD YOUR FEARS!
FITTING IN IS VASTLY OVERRATED, IT'S PROVEN
0