Melanie Gaydos likes what she sees #SheQuotes #Quote #beauty #difference #selfesteem #confidence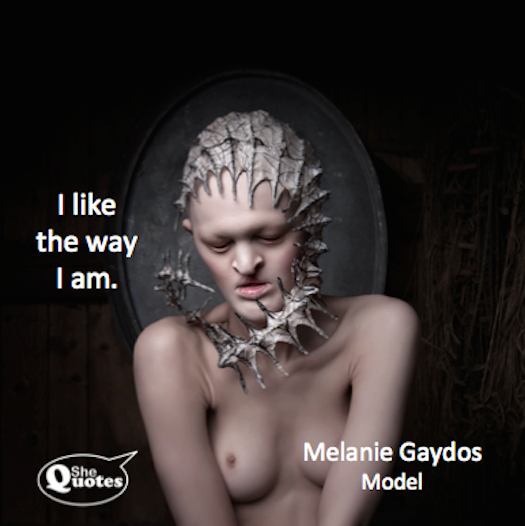 Melanie Gsydos is other worldly and yet so grounded in reality… I love her willingness to step out of the ordinary and be her extraordinary self.
More Melanie Gaydos quotes.
More quotes on beauty.
More quotes on determination.
30 Powerful Portraits Of Amazing Women Around The World
6 Top Beauty Tips to Be Your Best You
I Don't Want to Look Like a Cover Girl
Killing Ourselves Softly While Trying To Be Perfect
No Wonder Our Perception Of Beauty Is Distorted
0