Rachel Fleit on having no hair #SheQuotes #Quote #beauty #self #esteem #confidence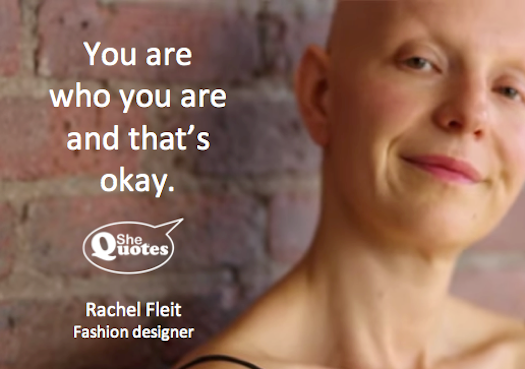 Honor NYC co-founder Rachel Fleit has alopecia; she wore wigs for 14 years because she felt ashamed of her baldness. Then she stopped.
She talks about being bald and what that means for her in this video by the What's Underneath Project.
100 more links on confidence and women
0