Tina Turner isn't old yet #SheQuotes #Quote #women #power #aging #self #esteem #confidence #youth #health #happiness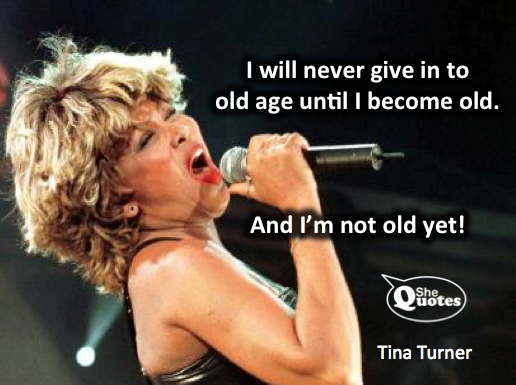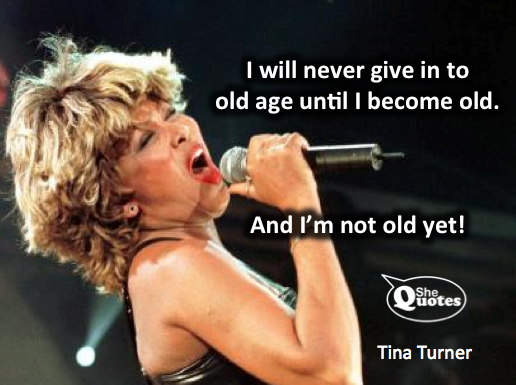 You ain't over the hill until you think you are. Eternal youth is in your heart and mind. Tap into it.
More quotes on aging.
100 inspirational and LOL links on women and aging.
Tina Turner Is The Only Hero We Need
I'm All The Woman That I Want To Be
5 Hints To Recreate Your Life After 45
17 Thoughts on Being Old and Grey
Side By Side: A Song Of Senior Love
How You Get To Be 104 And A Half
0