"Find good girlfriends." ~ #SheQuotes #Quote #friendship #women #connection #fun #support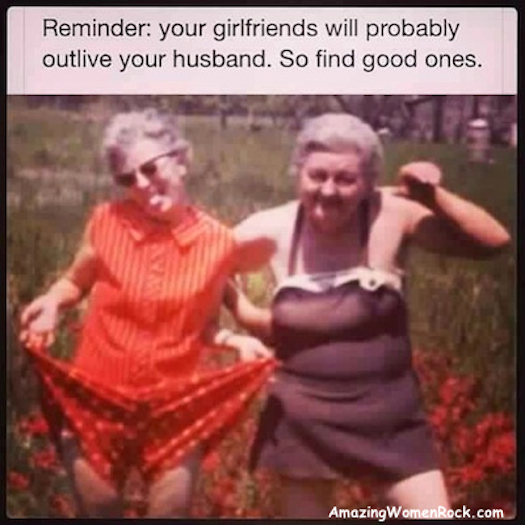 I have wonderful women friends just down the street and around the world who support me from near, far, and wide.
It's good to know they're there to share my joys and sorrows.
Used to have a husband. Don't anymore.
OLD GIRLFRIENDS at the Ocean View
I Love Sharing What I Love About You
Take A Look: They Can Do It, So Can We
A Reason, A Season, A Lifetime
Susan Macaulay created and curates SheQuotes.com, MyAlzheimersStory.com,  AmazingWomenRock.com, AmazingSusan.com, and SucceedWithSusan.com. She is a feminist, global citizen, lifelong learner and the author of Everyday Feminine Wisdom and soon-to-be-published "the dogs' breakfast."
0