#SheQuotes Lucille Ball on regret #quote #life #experience #adventure #memories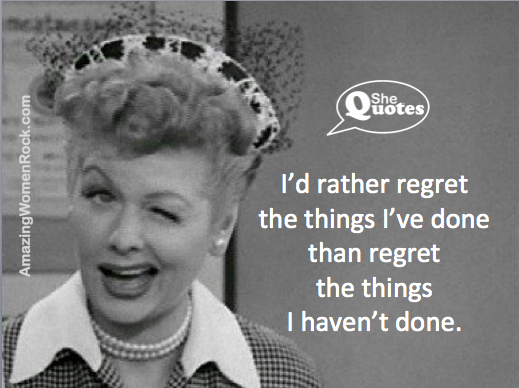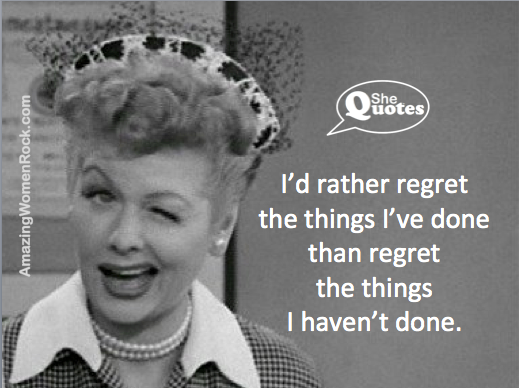 Lucille Désirée Ball (August 6, 1911 – April 26, 1989) was one of the most popular and influential stars in America during her lifetime, with one of Hollywood's longest careers, especially on television.
She delighted millions with her whacky sense of humour and self-deprecating wit. Loved and missed.
More about her here
3 I Love Lucy Clips To Crack You Up
Warning: Wildly Funny Comedienne Wanda Sykes Uses Foul Language
0