"Get cracking: be perfectly imperfect." ~ #SheQuotes #beauty #perfection #self #esteem #joy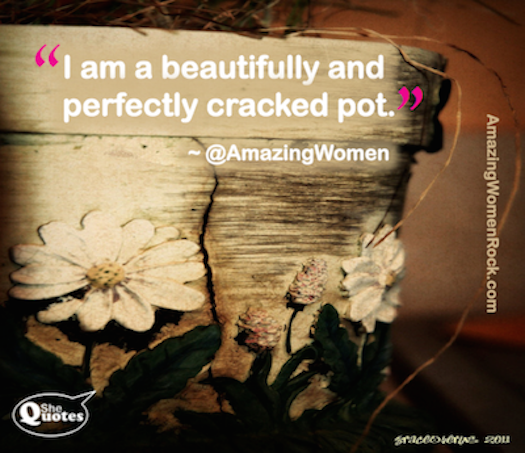 I am cracked here, there and everywhere. I've been broken and mended and made whole in different ways throughout my life. I've fallen completely to pieces and have been reassembled into a new and better me. I've learned to appreciate my cracks and scars for the badges of learning they are. Yay me!
Related links:
Susan Macaulay is the creator and curator of She Quotes, Amazing Women Rock and My Alzheimer's Story. She also blogs about other random stuff here.
0