"Life is art," ~ Helena Bonham Carter #SheQuotes #Quotes #life #Inspiration #truth #art
"Life is art," ~  #SheQuotes #Quotes #life #Inspiration #truth #art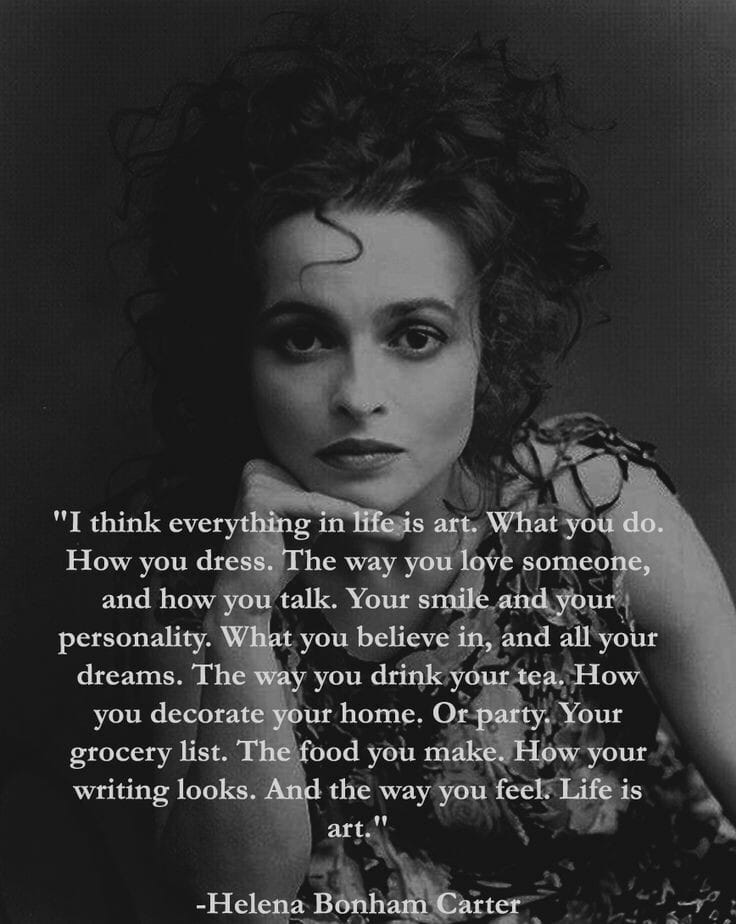 6 Powerful Ways to Make Your Life More Beautiful
Find Peace & Healing In Your Core
10 Affirmations to Kickstart Yourself
40 Ways to Empowerment & Well-Being
You Are Exactly Where You Should Be
Do Stuff That Thrills & Excites You!
100+ amazing women rule breakers
Be A Queen: Own Your Power And Glory
SHERYL SANDBERG ON WHY WE HAVE TOO FEW WOMEN LEADERS
7 WAYS TO WAKE UP & REALIZE YOUR DREAMS
5 QUICK TIPS TO HELP MASTER MENOPAUSE
WHAT REAL WOMEN DO YOU LOOK UP TO?
RUN LIKE A WOLF TOWARD YOUR FEARS!
art, attitude, awareness, change, confidence, courage, health, hope, inspiration, learning, life, love, potential, success, Values