You can be a wonderful bitch. ~ Chelsea Handler #SheQuotes #Quote #power #strength #determination #success #voice
You could be a wonderful bitch. ~ Chelsea Handles #SheQuotes #Quote #power #strength #determination #success #voice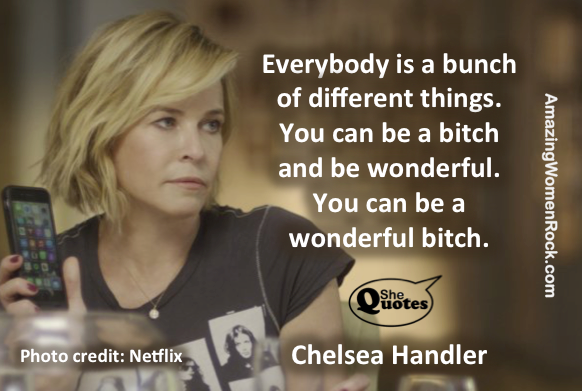 My values, my truth and my voice are my power.
Some people call be a bitch. Some people say I'm amazing.
Maybe I'm both.
More #FightTheGoodFight quotes
Fight the Good Fight. Your Way.
How To Kick Ass in Two Minutes or Less
Awaken Your Inner Warrior, And Use Her In Non-Violent Way
Kiss Our Collective Asses & Shove It Up Yours
6 Powerful Ways to Make Your Life More Beautiful
Link to the full article from which this quote was taken.
ambition, attitude, bitch, bitches, Chelsea Handler, confidence, courage, equal opportunity, fight the good fight, goals, greatness, hope, inspiration, learning, life, potential, power, self esteem, success, Values