Wear a tiara. ~ #SheQuotes #Quotes #freedom #power #control #feminism #success #goals
Wear a tiara. ~ #SheQuotes #Quotes #freedom #power #control #feminism #success #goals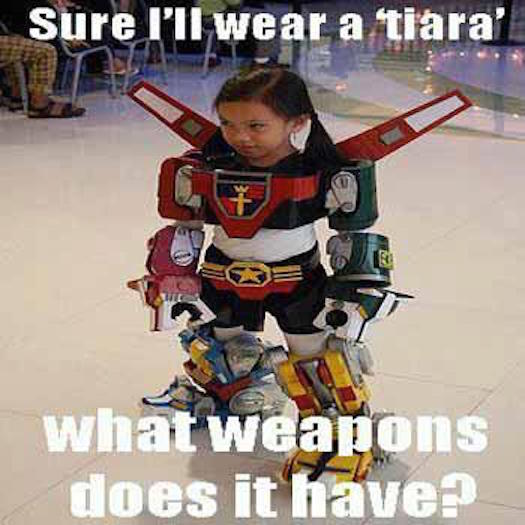 My wish for all little girls is the freedom to be their authentic selves: princesses with bejeweled tiaras or warriors without and/or whatever else in between or beyond.
That they are celebrated for who they are takes precedence above all else.
The Women Who Broke All The Rules
Be A Queen: Own Your Power And Glory
Invisible Women: Where Is Half The World's Population?
7 Powerful Secrets For Parenting Girls
SHERYL SANDBERG ON WHY WE HAVE TOO FEW WOMEN LEADERS
7 WAYS TO WAKE UP & REALIZE YOUR DREAMS
WHAT REAL WOMEN DO YOU LOOK UP TO?
RUN LIKE A WOLF TOWARD YOUR FEARS!
#SheQuotes, attitude, change, confidence, courage, determination, feminism, greatness, inspiration, Katherine Fritz, learning, potential, power, revolution, self esteem, transformation, Values, Women's rights