"Go ahead. Be a legend." ~ #SheQuotes #quote #confidence #CalamityJane #courage #determination #goals #success
"Go ahead. Be a legend." ~  #shequotes #quote #CalamityJane #confidence #courage #determination #goals #success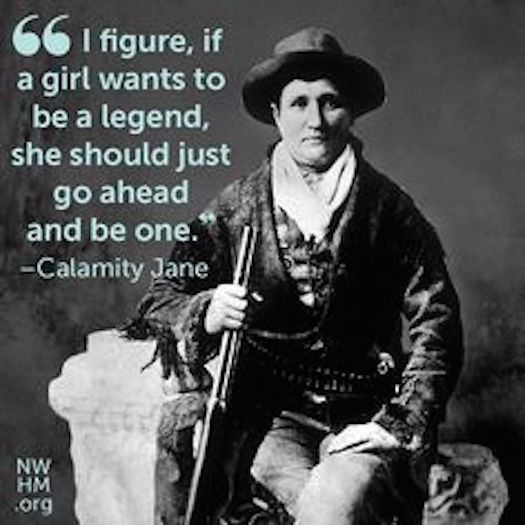 According to many accounts, Martha Jane Canary or Cannary (May 1, 1852 – August 1, 1903), better known as Calamity Jane, appeared to be a legend in her own mind.
And whether this quote was actually hers or not is unknown. Still, it's very cool, as was she.
More about Calamity Jane's colourful life here.
adventure, attitude, Calamity Jane, confidence, courage, determination, explorers, legend, legendary, Martha Jane Canary, pioneers, self esteem, success, Values, wild wild West, women