Sue Fitzmaurice on being good #SheQuotes #Quote #good #girls #bad
Sue Fitzmaurice on being good #SheQuotes #Quote #good #girls #bad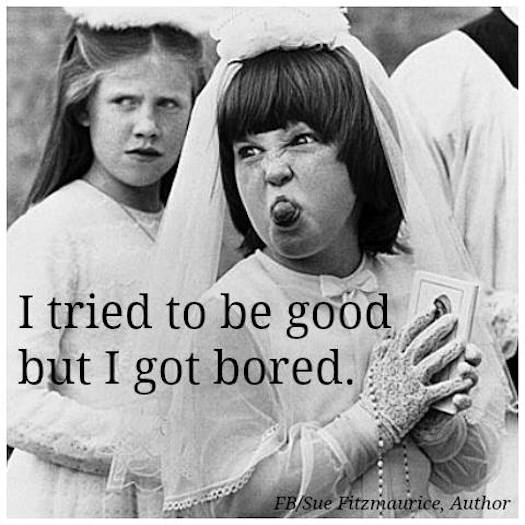 I was an angelic child. A straight A student until I graduated from high school.
It all went downhill from that point on. Now I jump from what pot of hot water into another and if it isn't hot water it's a frying pan. I wonder if that means I'm a hottie? LOL 😛
"Bad girl" Mae West quotes here.
attitude, bad, confidence, fun, girls, good, humour, inspiration, laughter, misbehaving, mischief, naughty, potential, Sue Fitzmaurice, trouble, Values