Robin Adair on YOU! #SheQuotes #Quote #beauty #self #esteem #confidence
Robin Adair on YOU! #SheQuotes #Quote #beauty #self #esteem #confidence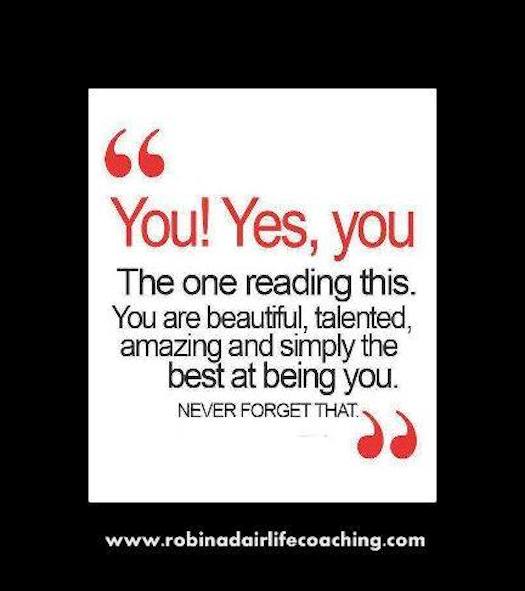 When I first launched Amazing Women Rock, one of my biggest challenges was finding women who were willing to fess up to their own amazingness. Since then there's been a tidal wave of chat, publicity and media attention on women, feminism, beauty ideals, etc.
And we're still a LONG LONG way from women having the levels of self confidence and self esteem that we should.
It starts with you and me. See yourself the way you are meant to be seen – as the beautiful woman you are.
Thanks Robin for being so beautifully you!
6 Top Beauty Tips to Be Your Best You
I'm The Beauty In The Beast. I'm The Sunset In The East.
6 Powerful Ways to Make Your Life More Beautiful
Susan Macaulay created and curates SheQuotes, My Alzheimer's Story,  Amazing Women Rock, AmazingSusan.com, and Succeed With Susan. She is a feminist, global citizen, lifelong learner and the author of Everyday Feminine Wisdom and soon-to-be-published "the dogs' breakfast."
attitude, beauty, coaching, confidence, esteem, goals, greatness, happiness, health, inspiration, joy, life, potential, Robin Adair, self, self esteem, skills, success, talents, Values