Emma Goldman on intelligence #SheQuotes #quote #thought #judgement #smarts
Emma Goldman on intelligence #SheQuotes #quote #thought #judgement #smarts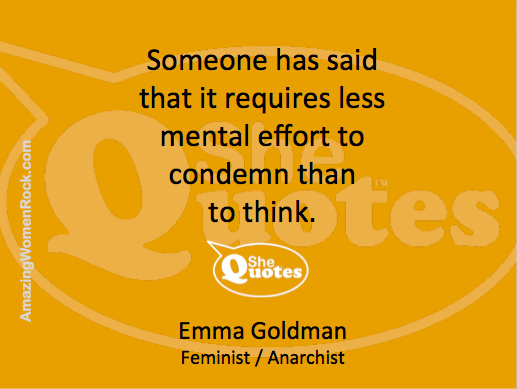 Few people truly THINK.
Most of us just stumble around blindly doing what we've always done in the way we've always done it.
When you stop to think about how little we think, it's a bit frightening…
Susan Macaulay is the creator and curator of She Quotes, Amazing Women Rock and My Alzheimer's Story. She also blogs about other random stuff here.
#SheQuotes, attitude, change, confidence, courage, criticism, determination, goals, greatness, hope, inspiration, learning, potential, success, thought