#SheQuotes on saying I love you #Quote #love #communication #relationships
#SheQuotes on saying I love you #Quote #love #communication #relationships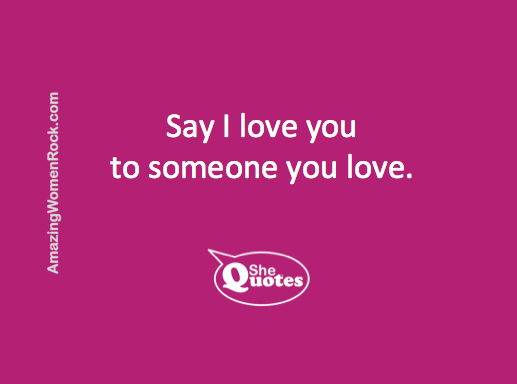 Do it right now. Before it's too late.
the most important thing to remember when you hit a "rust" patch
what it looks like when an angel loves you
10 Top Tips for Living in Love
21 Definitions of What Love Is
3 Love Mantras That Let It Flow
30 Relationship Tips For Women Who Love Men
Susan Macaulay is the creator and curator of She Quotes, Amazing Women Rock and My Alzheimer's Story. She also blogs about other random stuff here.
happiness, inspiration, life, love, relationship, relationships, self esteem