#SheQuotes on knowing it all #Quote #knowledge #sharing #success
#SheQuotes on reaching your goals #Quote #opportunity #awareness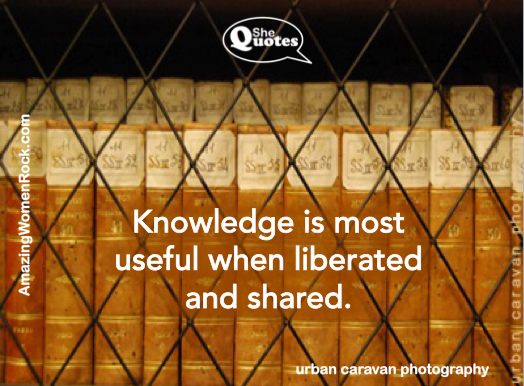 Sometimes it seems countless barriers and obstacles stand between us and our goals. But on closer examination we find the barriers contains cracks and loopholes and ways to jump over or crawl under or go around that we may not necessarily see at first. Find the cracks and loopholes and ways over and under and around. You can. You will. Get there.
Thanks to urban caravan photography for the inspirational pic <3
10 Affirmations to Kickstart Yourself
Being A Survivor Is Like Riding A Bike
Elizabeth Lindsey On How Knowledge Is Passed Down As Stories And Lore
Mirror, Mirror On The Wall, Who's The Rightest of Them All?
Susan Macaulay is the creator and curator of She Quotes, Amazing Women Rock and My Alzheimer's Story. She also blogs about other random stuff here.
courage, determination, goals, inspiration, learning, potential, relationships, success, urban caravan photography