#SheQuotes on being a role model #Quote #love #animals #life #joy
#SheQuotes on being a role model @Quote #love #animals #life #joy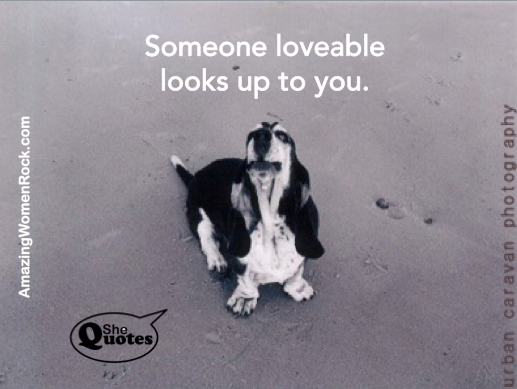 You never know when something you say or do is an inspiration to someone else. You are loved. You are inspiring. You are important to those who look up to you. Keep that in mind. Always.
Be A Queen: Own Your Power And Glory
I see amazing women. What do YOU see?
7 Good Reasons to Leave Bad Love Relationships
Invisible Women: Where Is Half The World's Population?
If I Had My Child to Raise Over
7 Powerful Secrets For Parenting Girls
10 Top Tips for Living in Love
7 Doorways to Love & How To Open Yours!


Susan Macaulay is the creator and curator of She Quotes, Amazing Women Rock and My Alzheimer's Story. She also blogs about other random stuff here.
#SheQuotes, attitude, beauty, confidence, inspiration, life, love, potential, success, Values