#SheQuotes Donnalou Stevens on older ladies #beauty #confidence #love
 #SheQuotes Donnalou Stevens on older ladies #beauty #confidence #love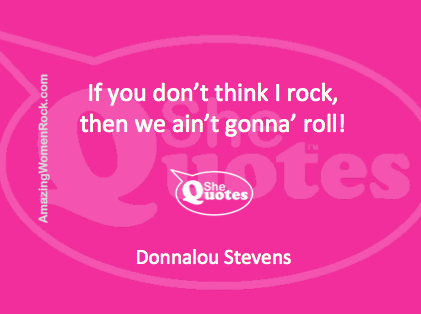 Woot! Here's a fun and funky video from Donnalou Stevens on "older ladies" and beauty, bodies and confidence. She rocks!
17 Thoughts on Being Old and Grey
21 Definitions of What Love Is
It's Never Too Late for Love: Stories Of Rediscovery
Little Old Lady (a short, short story)
Never Too Old To Streak And Win!
Besides going a little crazy in a good way, Susan Macaulay created and curates Amazing Women Rock, SheQuotes and My Alzheimer's Story. She also helps people with public speaking, confidence building, writing and editing.
#Donnalou Stevens, attitude, beauty, change, confidence, courage, equal opportunity, feminism, Gender equality, inspiration, life, love, potential, relationships, self esteem, success, Values