#SheQuotes Erma Bombeck on guilt #Quotes #parenting
Erma Bombeck on guilt.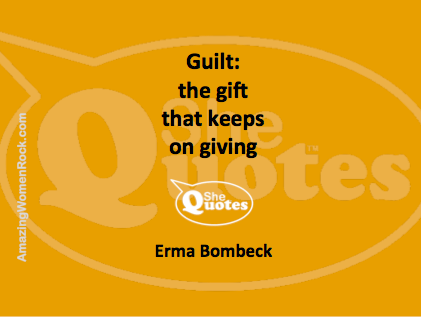 Surely it's time to stop feeling guilty and start feeling good!  Freeing oneself from duty and obligation to others as well as to oneself can be an extraordinarily powerful step in the right direction. Today I will break the cycle by not giving the gift of guilt!
Put Yourself Back On The Priority List
Sacrilege on the Sacrosanct: Sharing Mixed Feelings on Mother's Day
#1 Way To Do Positive Affirmations
10 Affirmations to Kickstart Yourself
caring, children, Erma Bombeck, fathers, Gender, guilt, life, love, parenting, Sexism