#SheQuotes Nellie Bly on going crazy #Quotes #adventure #journalism
Nellie Bly went crazy. For a week. Then she wrote about it.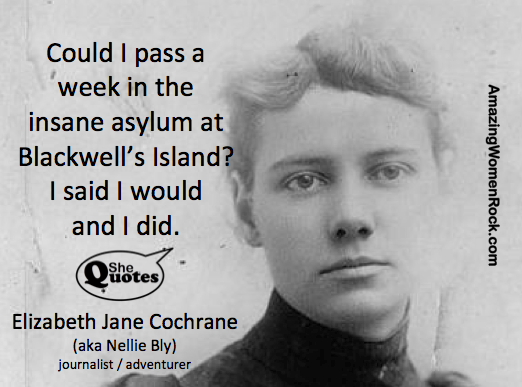 This one has a misplaced ? in it 🙁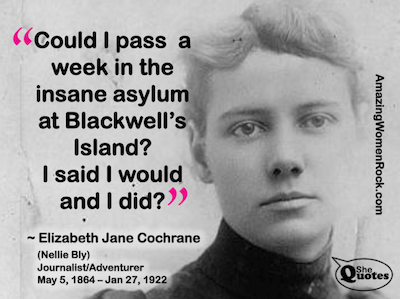 Nellie Bly (May 5, 1864 – January 27, 1922) was the pen name of pioneer female journalist Elizabeth Jane Cochrane.
She remains notable for two feats: a record-breaking trip around the world in emulation of Jules Verne's character Phileas Fogg, and an exposé in which she faked insanity to study a mental institution from within.
In addition to her writing, she was also an industrialist and charity worker.
confidence, courage, feminism, Gender equality, goals, greatness, inspiration, journalism, learning, life, mental illness, Nellie Bly, potential, success, travel, writing