#SheQuotes Marilyn Monroe on #time #punctuality #Quote
Marilyn Monroe on time and punctuality.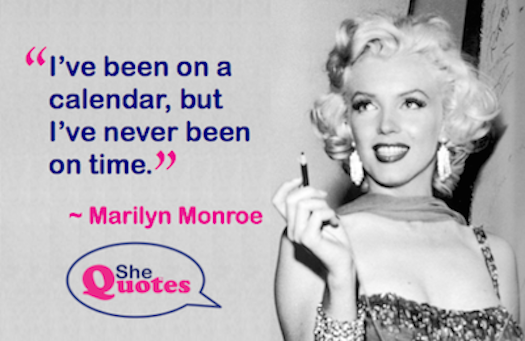 Some people believe Marilyn Monroe was just a ditsy blond who allowed herself to be objectified and abused. I believe she was much more than that. I think she was a smart, funny, amazing woman who used the gifts she had to get what she wanted. Was she troubled? Yes indeed. But aren't we all in some way?
10 Marilyn Monroe #SheQuotes #Qutoes #sex #self #esteem #fame
Marilyn Monroe (Actress/Singer/Model) ( including the video of her singing happy birthday to JFK)
actresses, beauty, courage, life, Marilyn Monroe, sex, success