#SheQuotes Barbra Streisand on #people, #love and #luck #Quotes #singer #actor #icon
Barbra Streisand on people, love and luck.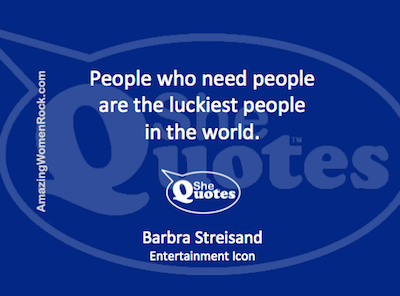 Barbra Streisand, one of the most commercially and critically successful entertainers in modern entertainment history, struck a chord with millions with the lyrics for her song "People" (hear it at the link below). Why? Her fabulous voice is one reason, but the truth of the lyrics is certainly another. Everybody needs somebody to love.
Barbra Streisand (Singer/Actress)
actresses, Barbra Streisand, beauty, confidence, gratitude, life, love, relationships