"There's beauty everywhere." ~ #SheQuotes #Quote #beauty #nature #awareness #appreciation #gratitude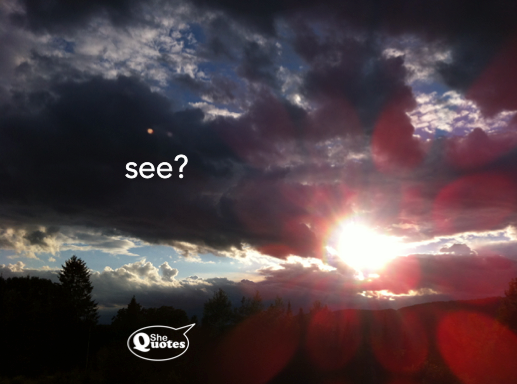 I stepped out on my back deck and took this picture with my iPhone 4 on July 23, 2015.
I didn't do anything to it.  No Photoshop. No nothing.
Beauty is everywhere. We just have to notice it. And appreciate it.
14 Spring Flower Bouquets to Bring You Joy
6 Powerful Ways to Make Your Life More Beautiful
16 PICS OF A RUSTY OLD RAILROAD BRIDGE
16 Surprises on a Morning Walk
30 Relationship Tips For Women Who Love Men
24 Up Close & Personal Summer Flowers
30 Things to Have & Know by Age 30
50 Pearls of Amazing Feminine Wisdom
0