Molly Cantrell-Kraig kicks ass. Naturally.  #shequotes #quote #Beauty #selfesteem #confidence #kickass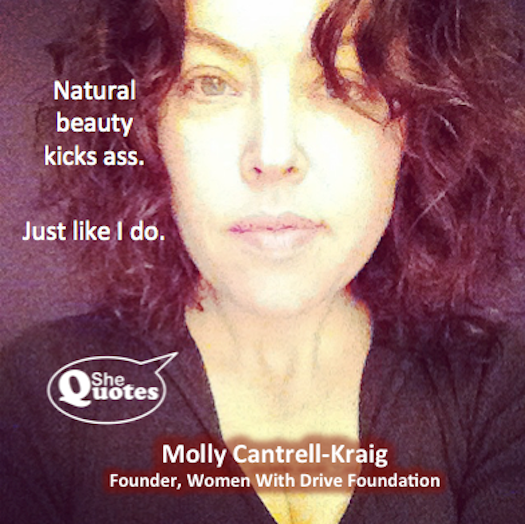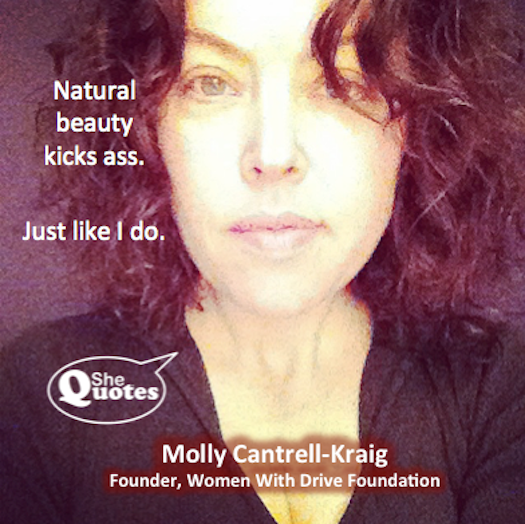 Be your naturally beautiful and stunning self and kick ass in the process! Just like Molly does!
Molly Cantrell-Kraig knows all about purpose and paving the way. Besides being the founder of Women With Drive Foundation, she is an unstoppable amazing woman with the heart of a lioness and the determination of a pit bull. I love her to death.
More Molly Cantrell-Kraig  quotes
More quotes on  beauty
More quotes on confidence
0