Life, death and the road at sunrise #SheQuotes #Quote #life #death #dying #adventure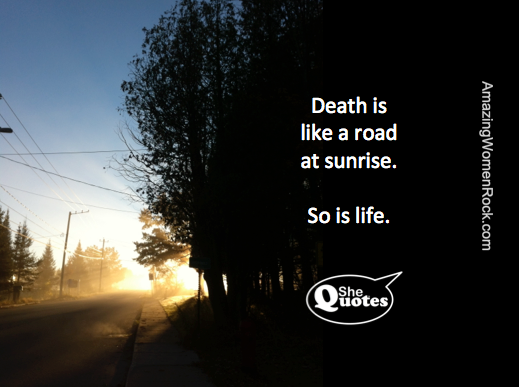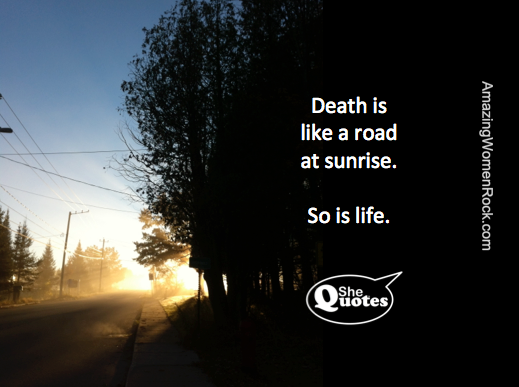 When I woke up early this morning there was frost on the grass and fog in the air. I knew it would be a perfect time to capture the beautiful fall colours once the sun melted the mist. I hopped out of bed, got dressed in a bit of rush and headed out. Just as I stepped onto the road the sun broke through the fog and I snapped this pic.
When I'm dying and they tell me to go towards the light, I hope it looks like the sunrise did this morning so I feel like I'm travelling on the road to another big adventure.
Susan Macaulay created and curates SheQuotes, My Alzheimer's Story,  Amazing Women Rock, AmazingSusan.com, and Succeed With Susan. She is a feminist, global citizen, lifelong learner and the author of Everyday Feminine Wisdom and soon-to-be-published "the dogs' breakfast."
0