Jacqueline Novogratz on being seen.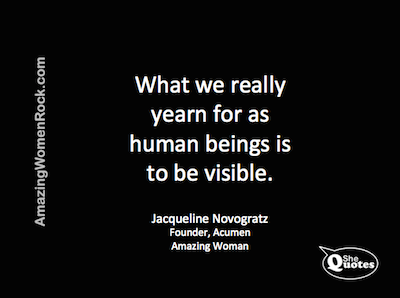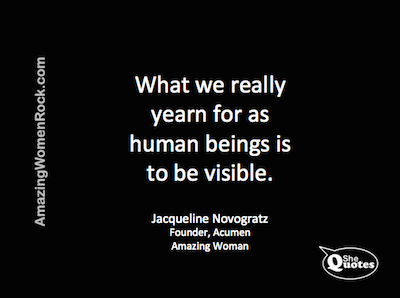 I see you. I understand you. I have been in your shoes. My heart is with you. These are the words that create bonds between us and develop self-esteem and empower us to be our best selves.
See me? I see amazing women. What do YOU see?
7 Good Reasons to Leave Bad Love Relationships
Invisible Women: Where Is Half The World's Population?
If I Had My Child to Raise Over
7 Powerful Secrets For Parenting Girls
5 Amazing Talks By Acumen Fund Founder Jacqueline Novogratz
20 Jacqueline Novogratz #SheQuotes #quotes on #money #humanity #poverty #wealth
22 More Jacqueline Novogratz #SheQuotes #quotes on #money #humanity #poverty #wealth
0