#SheQuotes Elin Nordegren on the power of education.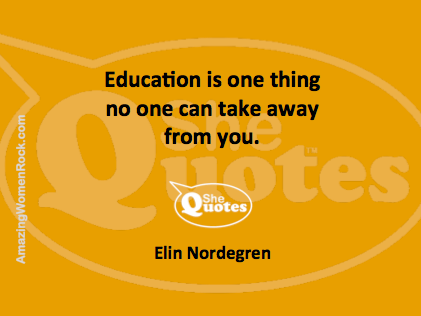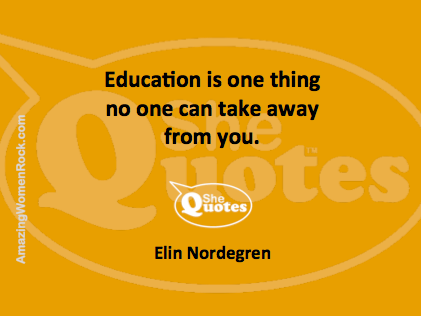 From the HuffPost :
"Speaking as Rollins College's 2014 outstanding senior while her son, Charlie, took a nap in the audience, Tiger Woods' super-private ex-wife acknowledged that the nine years she spent at the Florida school had been eventful, to say the least.

"When I entered my student advisor office in the fall of 2005 I was 25 years old and had just recently moved to America. I was married without children. Today, nine years later, I'm a proud American and I have two beautiful children…..but I'm no longer married," Nordegren said to laughs in the audience."
Oh yeah!
0